Join Arizona Land and Water Trust
on our
Buckelew Farm & Altar Valley Tour
Join us for pumpkin picking at Buckelew Farm!
We will visit this festive farm, just in time for fall, to pick pumpkins and hear the Buckelew family share their conservation story of partnering with
the Trust and Pima County.We'll also take a drive through the nearby scenic Altar Valley to view additional working landscapes. We will plan to visit King 98 Ranch (protected in partnership with Pima County as part of the Sonoran Desert Conservation Plan) and Elkhorn Ranch to learn about their operations and the important conservation projects they have underway.
Read below for details on each of these
unique properties.
(Final agenda subject to change due to ranch operations.)
Buckelew Farm
Most who know of Buckelew Farm know the annual fall pumpkin festival and corn maze just outside of Robles Junction (Three Points) on Highway 86, southwest of Tucson.
Bob Buckelew and his wife Clara purchased this property in 1954 after they had been leasing it for several years to farm cotton. Over the years, Bob and his wife gifted the property to their children, Nick Buckelew and his sisters.
In 2006 the Buckelew family was approached with a very lucrative offer to sell the farm for a housing development. Instead, the Buckelew family approached the Arizona Land and Water Trust and Pima County to save the farm and other grazing lands south of the farm. On October 13, 2006, the County purchased a total of 505 acres with 2004 bond funds, which included 420 acres of mostly irrigated farmland north of Ajo Highway and 85 acres on undeveloped ranch land south of the highway. In addition, a 2,000-acre state grazing lease and 200 acre BLM federal grazing permit came with the property. The Buckelew family kept 9 acres that include a house and other farm related buildings.
Protecting the Buckelew family lands also protects biological resources and habitat for the Swainson's hawk, Bell's vireo, western yellow-billed cuckoo, western yellow bat, western burrowing owl, Tucson shovel-nosed snake, and Pima pineapple cactus.
-Pima County (www.pima.gov)
King 98 Ranch

During the late 1800s, a number of homesteads were established in Altar Valley, including the King ranches. The King 98 Ranch was in the King family for three generations, since the turn of the 20th century. Pima County purchased the 4,500-acre King 98 Ranch on March 18, 2005, with 2004 bond funds. The property supports habitat for the California leaf-nosed bat, Swainson's hawk and Tumamoc globeberry. Portions of the property may provide habitat in the natural dispersal of young cactus ferruginous pygmy-owls when found in the valley. Endangered Pima pineapple cacti have been found on the property and a quarter of the property acquired is designated as an Important Riparian Area by the County.
-Pima County (www.pima.gov)
Elkhorn Ranch
Elkhorn Ranch lies southwest of Tucson, in the foothills of the Baboquivari Mountains. At an altitude of 3,700 feet, the ranch is surrounded by the open Sonoran Desert country of the Altar Valley.
Mule and white-tailed deer, bobcat, mountain lion, javelina, coati and ring-tail cat inhabit the area plus many local and migratory birds.
In 1945, the Miller family ventured south from Montana to establish a winter dude ranch. Charley and Mary Miller and Tom and Anne Miller, the third generation of the Miller family, live and work at Elkhorn year round and enjoy the friendship of many returning guests and crew.
Up until the early 1980s, when drought conditions forced the Millers to decrease the number of livestock on the ranch, cattle were a lively part of the ranch operation. These days, the Millers focus on raising top-notch trail horses, conservation minded land management and ongoing improvement of the ranch, including installation of solar electricity generation facilities in 2012.
The Millers also work with the USDA – Natural Resource Conservation Service to scientifically monitor range vegetation density and diversity and conduct stewardship projects. These practices also support the wildlife and plant biodiversity that thrives here.
Since 1995, the Millers are proud to have worked with neighboring ranchers on management of the 600,000-plus acre Altar Valley watershed via the Altar Valley Conservation Alliance.
-Elkhorn Ranch (http://elkhornranch.com)
Please join us as we visit these important conservation lands, projects made possible through partnerships with the Trust.
Lunch and transportation are provided and there is no fee to join us. To reserve a spot, please call us at (520) 577-8564 or email Jill Medlow, Development Coordinator, atjmedlow@alwt.org.
Please contact us anytime with questions you may have!
Create a Lasting Legacy
Do you wish to make a significant impact on land and water conservation in Arizona?  Legacy gifts are a convenient way to support the future work of Arizona Land and Water Trust, ensuring that Arizona's most critical natural and historic landscapes remain intact for future generations to enjoy as you do.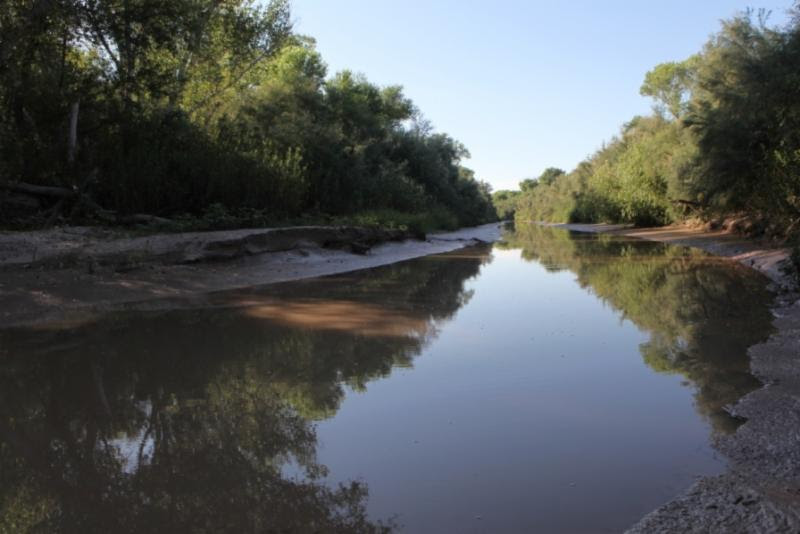 Triangle Bar Ranch – 1,000 acres protected along the San Pedro River
Photo By:  Jessica Fraver
Arizona Land and Water Trust

3127 N Cherry Avenue

Tucson, AZ 85716-2750